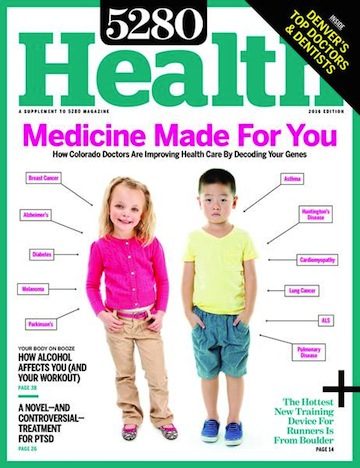 Although it didn't solve all the world's problems, Denver's inaugural 10.10.10 conference this past February was a positive step toward health-care innovation.
5280 Health | January 2016
By Morgan Tilton
Click here to read the story on the 5280 website
The annual program invites 10 prospective tech CEOs from varying industries to gather for 10 days and tackle 10 wildly wicked problems. The group's kickoff theme: health. With help from highly skilled peer advisers and expertise from the likes of Denver Health and Kaiser Permanente, entrepreneurial business leaders brainstormed potential solutions for quandaries including bioterrorism, antibiotic resistance, Alzheimer's, and childhood obesity. "Startup CEOs [usually] pitch a business idea and try to encourage investors into their company," says 10.10.10 founder and Techstars mentor Tom Higley. "We flip the whole thing on its head and pitch the problems to CEOs." Look for the next 10.10.10 conference early this summer.