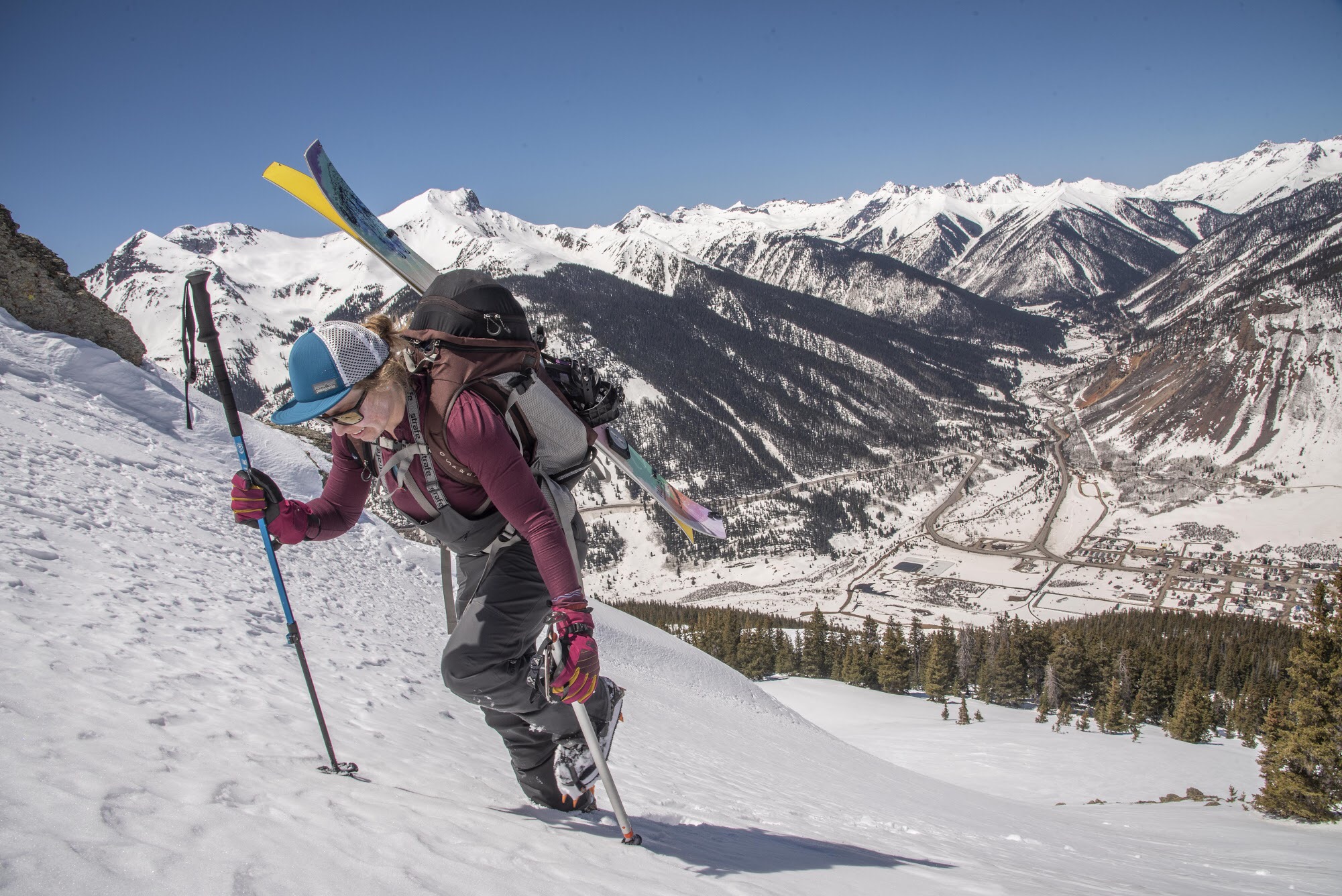 Home is wilderness-rich Gunnison Valley and Crested Butte, CO, next door to where I grew up in the San Juan Mountains. I'm an adventure journalist specializing in travel, outdoor industry news, and human narrative. My editorial work is featured more than 70 publications including Outside, Outside Business Journal, Red Bull, Men's Journal, Forbes, Backpacker, SELF, and GearJunkie among others. 
A fourth-generation Coloradan, I was raised in the outdoors skiing and hiking. At 18 years, I moved to the state capital where I earned three degrees—English creative writing, journalism, and Italian language studies—while working in-house with a range of editorial teams including Backpacker and 5280 Magazine. I also spent a year in Italy to study fine art, work, volunteer, and hone a second language. 
Post graduation, I launched my business as a writer, in 2013. In less than a decade, I am a recipient of more than a dozen North American Travel Journalists Association awards including a recent accolade for, "Connecting with Tarahumara through Trail Running," an essay about running and connecting with the indigenous community of Copper Canyon, Mexico.
I've worked as a journalist for 16 outdoor and tourism trade events including live reporting at Outdoor Retailer and the former Snowsports Industries America Snow Show; filed features as the Teton Gravity Research Snowboard Editor; and penned stories as a two-time international media delegate for the Adventure Travel Trade Association in the countries of Canada and Jordan.
Today, I'm a Staff Writer for Lola Digital Media, which hosts a dozen outdoor and adventure publications including GearJunkie; the WeRunFar columnist of iRunFar; the NewsBreak outdoor recreation reporter for the state of Colorado; and a monthly contributor of Bicycling and Runner's World. 
I also write authentic, credible stories for brands, many in the outdoor industry, and advertorial content for publications; and provide photography, social media campaigns, speaking engagements, and consultation for writing and outdoor industry career paths. Read more about my writing and content creation for enterprises like REI, Mountain Hardwear, and Ski.com, as well as my other services, here. 
After six years of post-collegiate city life, cultivating a business network, and being posted near Denver International Airport, it was time for me to return to the mountains. At the moment, I'm developing writing retreats for 2023. Away from the keyboard, you can find me splitboarding, trail running, and mountain biking while learning the history, geography, and snowpack of the Elk Mountains, where I explore and rejuvenate.
To reach me, please email me at morgan.tilton@gmail.com.