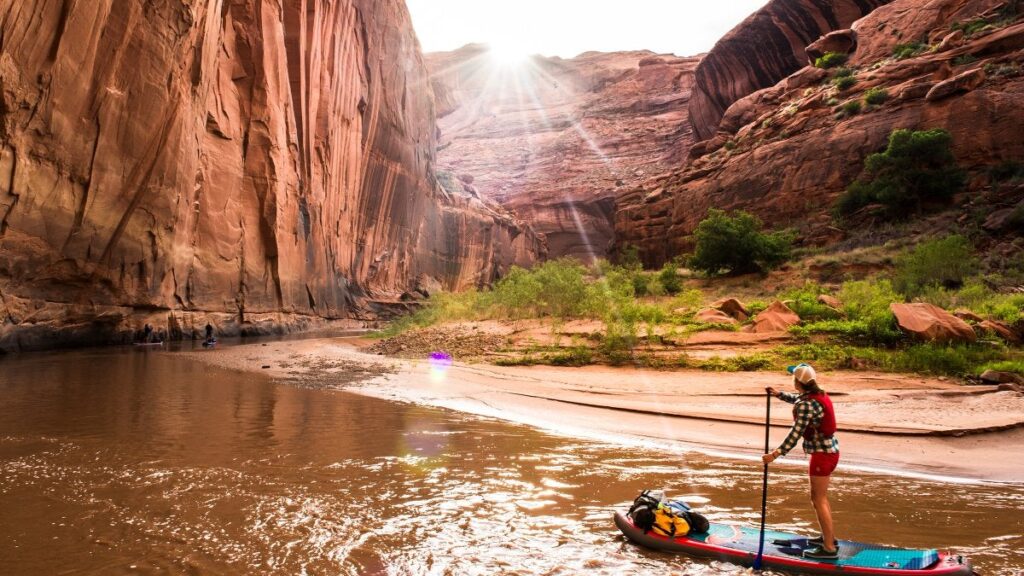 This May, five adventurers pushed off below the bridge at Highway 12 in southern Utah to navigate a 100-mile stand-up paddleboard first descent on the Escalante River, which drains into Lake Powell. The caravan, composed of Dylan Brown, Morgan Tilton, Jordan Curet, Morgan Smith, and Aaron Kloer—all seasoned outdoor explorers but novice boaters—made hundreds of hook turns for six days through Grand Staircase-Escalante National Monument's soaring Navajo sandstone. The gorge reached heights of more than 1,000 feet and greeted the crew with boulder-strewn whitewater. Here, Morgan Tilton takes us through a few of Dylan Brown's favorite shots from the trip.
Outside Magazine | January 2017
Read the full story at outsideonline.com.