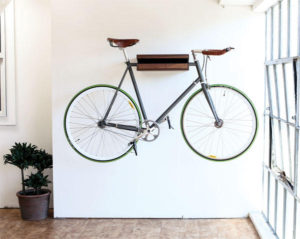 Bike storage just got gorgeous with these four design-friendly racks.
5280 Home | September 2013
By Morgan Tilton
Click here to read the story on the 5280 website
We Denverites live with a ton of outdoor gear. But a muddy mountain bike parked in the living room isn't the most design-savvy look. "You have to be very selective and creative," says interior designer Conni Newsome of Denver's C+A Interiors. (Her husband's Bianchi hangs in the master bedroom of their 750-square-foot condo.) "Every little space counts." We've rounded up four handmade cycle racks that will help your ride double as art.
The Bike Shelf
Elegant and clean, this modern book and bike shelf will blend with any interior decor.
Knife & Saw, solid walnut or solid ash with Danish oil finish, $299, theknifeandsaw.com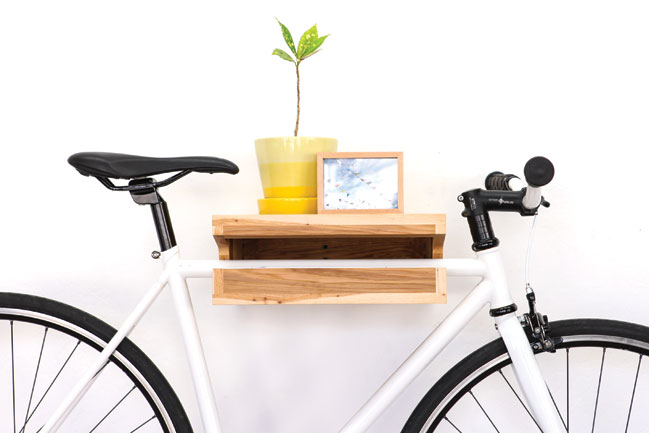 The Bike All
This rack, handmade in Carbondale, suspends your two-wheeler by its seat. Two messenger bag hooks and a top shelf make it a multitasker.
Board by Design, walnut or ash, $270, boardbydesign.net; Madelife, 2000 21st Street, Boulder, madelife.com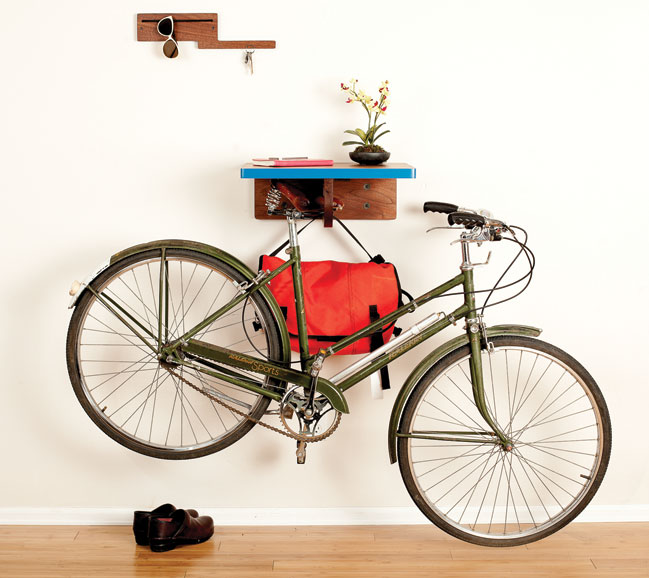 Michelangelo Two Bike Gravity Stand
This sleek, contemporary lean-to has tacky rubber ends that grip both the floor and the wall (nixing post holes) and two rows of swing-out hooks to accommodate two bicycles.
Public, silver-powder coat, $75, publicbikes.com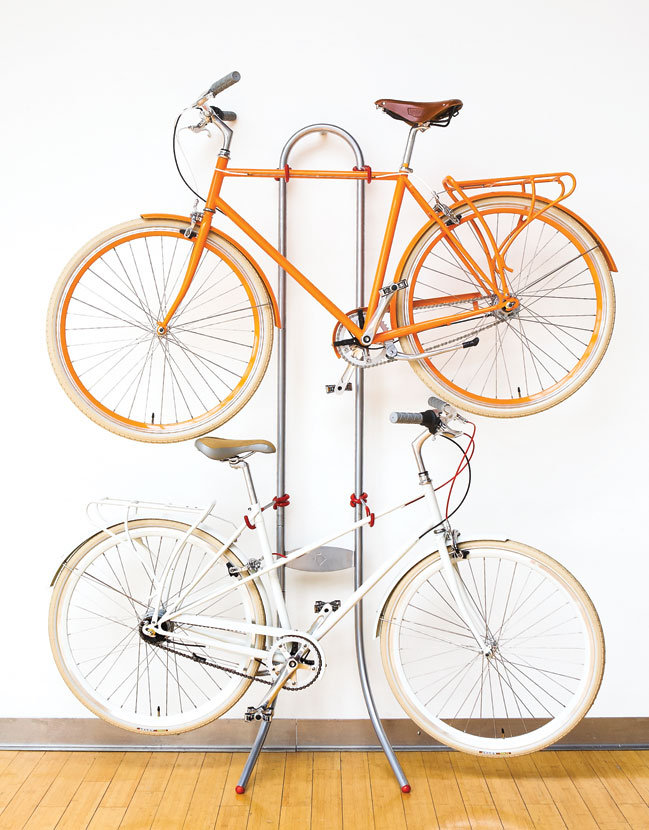 Wall-Mounted Bike Rack
These customizable wall mounts come in more than a dozen styles—including racks that double as light fixtures, frames, and double-stack drawers.
Trophy Club, Mr. Modern, natural finish, $150, trophyclubracks.com